CMG Support
We strive to providing a consistent level of excellence when it comes to supporting you.
Full Risk Disclosure
Trading on margin carries a high level of risk to your capital, and you can lose more than your initial deposit. Please review our full risk disclosure before opening an account with CMG.
Legal & Regulatory
These documents set out the terms on which CMG's products and services will be provided. They are important documents and should be considered prior to deciding to apply for an account.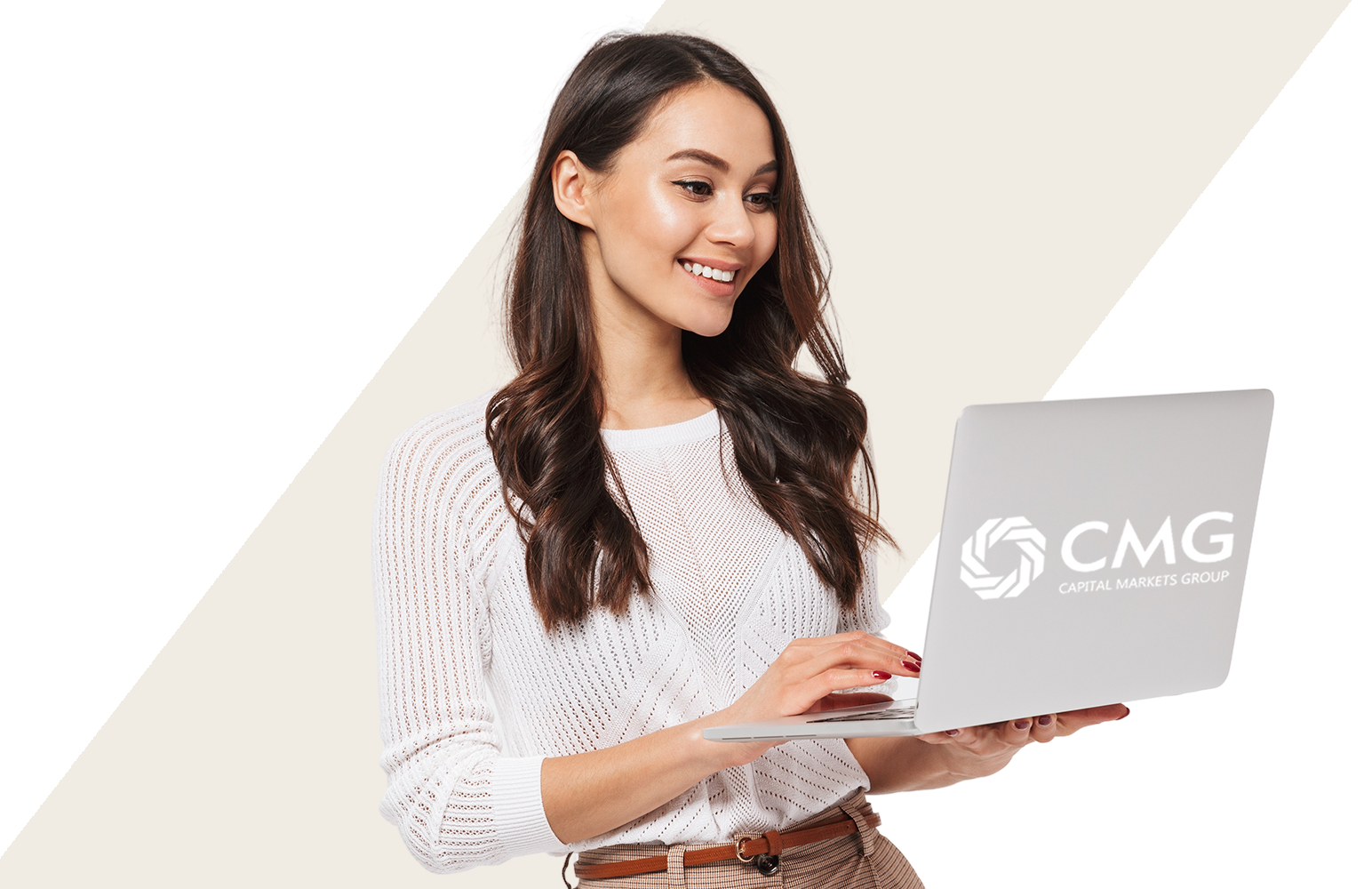 The information contained on this website is made available by CMG. CMG is a trading name of AxiTrader Limited, which is incorporated in St Vincent and the Grenadines, number 25417 BC 2019 by the Registrar of International Business Companies, and registered by the Financial Services Authority, and whose address is Suite 305, Griffith Corporate Centre, 1510, Beachmont Kingstown, St Vincent and the Grenadines. Foreign Exchange, Contracts for Difference, Derivatives and other investment products are margin traded products. Therefore, they inherently carry a high level of risk compared to other investments and as such you could rapidly lose more than your initial investment. These products may not be suitable for all investors. You should carefully consider whether trading is suitable for you in light of your circumstances, knowledge, and financial resources. Opinions, market data, and recommendations are subject to change at any time. All funds committed should be risk capital. Past performance is not necessarily indicative of future results.
You should not trade any margined product unless you fully understand all the risks involved with doing so and that you have sufficient resources available to you that in the event, however unlikely you may deem it to be, that there is an adverse movement in the price of that product that you can meet the financial obligations required by you with respect to margin payments and losses.
A Product Disclosure Statement ("PDS") and a Financial Services Guide ("FSG") are available on the company website. Please read the PDS and FSG before making any decision to trade products offered by CMG. The risks must be understood prior to trading.
Margin trading is leveraged trading that allows you to place a large trade by only putting up a small amount of money as margin. If the price moves in your favor you can greatly increase your profits. However even a small movement in price against you can lead to substantial losses and you may be required to deposit additional margin immediately to keep these trades open. You are liable for this and for any losses that may occur if your positions are closed. The potential losses, or profits, for margin traded products are, or could be, unlimited and this should always be considered by you when making trading decisions. Before deciding to participate in the Forex market, you should carefully consider your investment objectives, level of experience and risk appetite. Most importantly, do not invest money you cannot afford to lose. Please be aware of the Forex risk.
There is considerable exposure to risk in any off-exchange foreign exchange transaction, including, but not limited to, leverage, creditworthiness, limited regulatory protection and market volatility that may substantially affect the price, or liquidity of a currency or currency pair. More over, the leveraged nature of Forex trading means that any market movement will have an equally proportional effect on your deposited funds. This may work against you as well as for you. The possibility exists that you could sustain a total loss of initial margin funds and be required to deposit additional funds to maintain your position. If you fail to meet any margin requirement, your position may be liquidated and you will be responsible for any resulting.
The information provided on this website should not be relied upon as a substitute for extensive independent research before making your investment decisions. CMG is providing this information for your general knowledge and the information does not take into account any particular individual's investment objectives, financial situation, or needs. All investors should obtain advice based on their unique situation before making any investment decision based upon any information contained within. If you are in any doubt whatsoever about any aspect of the risks involved in FX, or CFDs then we recommend that you seek independent professional help or advice before continuing. Margin trading is not necessarily designed to replace existing or traditional methods of investing and is therefore not suited to everyone.
Each investment product, including foreign currencies and contracts for difference, are offered only to and from jurisdictions where solicitation and sale are lawful, and in accordance with applicable laws and regulations in such jurisdiction.
There is Forex risk associated with utilizing an online-based trading system including, but not limited to, the failure of hardware, software, and internet connection. CMG is not responsible for communication failures or delays when trading via the internet. CMG employs back up systems and contingency plans to minimize the possibility of system failure, and trading via telephone is always available.
Any opinions, news, research, analyses, prices, or other information contained on this website are provided as general market commentary, and do not constitute investment advice. CMG is not liable for any loss or damage, including without limitation, any loss of profit, which may arise directly or indirectly from use of or reliance on such information. CMG has taken reasonable measures to ensure the accuracy of the information on the website. The content on this website is subject to change at any time without notice.
Risk Warning: CMG is a brand name of AxiTrader Limited, which is incorporated in St Vincent and the Grenadines, number 25417 BC 2019 by the Registrar of International Business Companies, and registered by the Financial Services Authority, and whose address is Suite 305, Griffith Corporate Centre, 1510, Beachmont Kingstown, St Vincent and the Grenadines. Over-the-counter derivatives are complex instruments and come with a high risk of losing substantially more than your initial investment rapidly due to leverage. You should consider whether you understand how over-the-counter derivatives work and whether you can afford to take the high level of risk to your capital. Investing in over-the-counter derivatives carries significant risks and is not suitable for all investors. When acquiring our derivative products you have no entitlement, right or obligation to the underlying financial asset. CMG is not a financial adviser and all services are provided on an execution only basis. Information is of a general nature only and does not consider your financial objectives, needs or personal circumstances.
All clients: Important legal documents in relation to our products and services and contact details for further information are available on our website at www.cmgone.com. You should read and understand these documents before applying for any CMG products or services and obtain independent professional advice as necessary.
Cryptocurrencies like Bitcoin are extremely volatile and can move or jump in price with no apparent reason due to lack of liquidity and ad hoc news. There is little or no fundamental reasoning behind its pricing and as such trading CFDs in Bitcoin pose a significant risk to Retail Clients. While CMG only quotes Bitcoin during the week, it can trade over the weekend, meaning there could be a significant price change between Friday and Monday. It should only therefore be traded by those clients with sufficient experience to understand that they risk losing all their investment, or more, in a short period of time, and only a very small part of their portfolio should be used.
© 2023 CMG AUSTRALIA PTY LTD | ACN 618 480 998